Reality Redrawn Challenge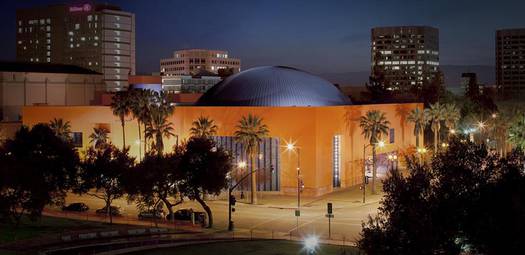 We are happy to announce the winners of the
Reality Redrawn Challeng
e
!
This challenge invited digital, mixed media and traditional artists to apply. We were happy to see solutions that integrated technology with artistic media including but not limited to VR/AR/MR, projection and interactive experiences that give a hands on experience to an audience that ranges from children to adults.

Please join us for opening night on May 17th at the Tech Museum of Innovation, the premier cultural institution of Silicon Valley in San Jose, California. 

The Tech's landmark building welcomes more than 500,000 visitors a year with 135,000 square feet of hands-on opportunities to explore how technology is changing our lives.

Due to the interactive nature of the museum and its diverse audience, priority will be given to submissions which are participatory and approachable to a wide age range.
VR Design Challenge: Mozilla Hubs Clubhouse

Zorp hadn't seen their friends in a LONG time, and was looking forward to finally seeing them again tonight. As Zorp was flicking through the available spaces their eye fell on the retro, 21st century clubhouse. This was perfect! They quickly personalised it a bit - a cool poster here, some comfy chairs and some mood lights there. Done!
Welcome to our new community contest! Once again we've joined up with the Mozilla crew to build virtual worlds. This time we're exploring their new Hubs platform and populating it with new spaces and props.
The theme is 'Clubhouse' - this can be anything from a treehouse to a speakeasy, a space station to a super-secret gathering space at the bottom of the ocean. You'll be challenged to design both the space as well as props for it so that other people can use them on Mozilla Hubs.
About Mozilla Hubs
Hubs is Mozilla's new social 3D platform. It lets you meet friends, 'voice talk' to them, and decorate the space with any kind of content, including YouTube videos, images and, of course, Sketchfab models - just by visiting a link.
Give it a try now! Visit this room on Hubs, open a second window with downloadable Sketchfab models and just copy and paste the page URL for in any downloadable Sketchfab model to add it to your space.
The Mozilla Hubs team says:
"We would like you to create assets for your own Clubhouse. Do you want to have a poster of your favorite band on the wall? A portrait of your grandparents or grand-grandparents? An entire aquarium wall? Create them!
We have chosen to collaborate with Sketchfab on this project because Sketchfab is one of the world's leaders in creating 3D, VR, and AR content. We worked with Sketchfab before and have had a chance to fully appreciate the creative power of its designer community."