VR Design Challenge: Mozilla Hubs Clubhouse

Zorp hadn't seen their friends in a LONG time, and was looking forward to finally seeing them again tonight. As Zorp was flicking through the available spaces their eye fell on the retro, 21st century clubhouse. This was perfect! They quickly personalised it a bit - a cool poster here, some comfy chairs and some mood lights there. Done!
Welcome to our new community contest! Once again we've joined up with the Mozilla crew to build virtual worlds. This time we're exploring their new Hubs platform and populating it with new spaces and props.
The theme is 'Clubhouse' - this can be anything from a treehouse to a speakeasy, a space station to a super-secret gathering space at the bottom of the ocean. You'll be challenged to design both the space as well as props for it so that other people can use them on Mozilla Hubs.
About Mozilla Hubs
Hubs is Mozilla's new social 3D platform. It lets you meet friends, 'voice talk' to them, and decorate the space with any kind of content, including YouTube videos, images and, of course, Sketchfab models - just by visiting a link.
Give it a try now! Visit this room on Hubs, open a second window with downloadable Sketchfab models and just copy and paste the page URL for in any downloadable Sketchfab model to add it to your space.
The Mozilla Hubs team says:
"We would like you to create assets for your own Clubhouse. Do you want to have a poster of your favorite band on the wall? A portrait of your grandparents or grand-grandparents? An entire aquarium wall? Create them!
We have chosen to collaborate with Sketchfab on this project because Sketchfab is one of the world's leaders in creating 3D, VR, and AR content. We worked with Sketchfab before and have had a chance to fully appreciate the creative power of its designer community."
Overscripted Web: Mozilla Data Analysis Challenge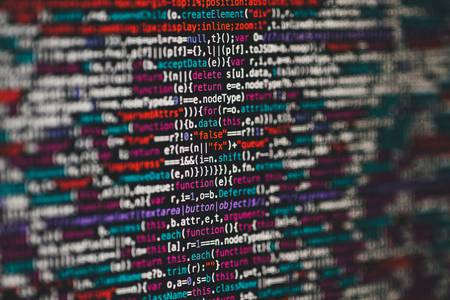 The Systems Research Group at Mozilla have created and open sourced a dataset of publicly available information that was collected by a November 2017 Web crawl. We want to empower the community to explore the unseen or otherwise not obvious series of JavaScript execution events that are triggered once a user visits a webpage, and all the first- and third-party events that are set in motion when people retrieve content.
This is an exploratory data analysis challenge. Mozilla would like to encourage participants to think outside the proverbial box, get creative, get under the surface. We want participants to analyze the data and come up with exciting new observations, patterns, research findings fitting into one of the following three categories:
1. Tracking and Privacy
2. Web Technologies and the Shape of the Modern Web
3. Equality, Neutrality, and Law
The type of insights that we are looking for are illustrated in this blog post. You can find the data set and everything you need to get started here. Some example analyses to help you get inspired are also included.